Get this Eagle Point Youth Wrestling AOP T-Shirt for your favorite Eagle Point fan or just get it for yourself and show that Eagle Pride.  
These all-over print shirts are made with high-quality material and apply the best T-shirt printing technique to ensure that the shirt printing won't fade, crack or peel off. 

Instead of using traditional screen printing, we apply sublimated printing techniques for these all-over print shirts. Sublimated printing of full print shirts creates vibrant colors that won't fade off for the whole shirt.

These tee shirts include double needle hems and neck bands for durability.
US SIZE

LENGTH

WIDTH

SLEEVE

NECK

Unit

Inch

Cm

Inch

Cm

Inch

Cm

Inch
Cm
YXS
19.5
49.5
15.5
39.4
6.3
16.0
6.5
16.5

YS

20

50.8

17

43.2

6.5

16.5

6.8
17.3

YM

22.5

57.2

17.5

44.5

6.7

17.0

6.8
17.3

YL

24.5

62.2

18.5

47.0

7.3

18.5

6.8
17.3
YXL
25.0
63.5
19.5
49.5
8.0
20.3
7.2
18.3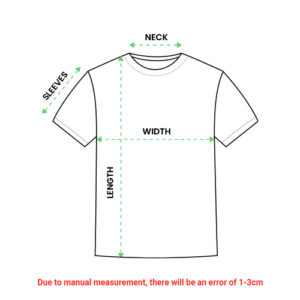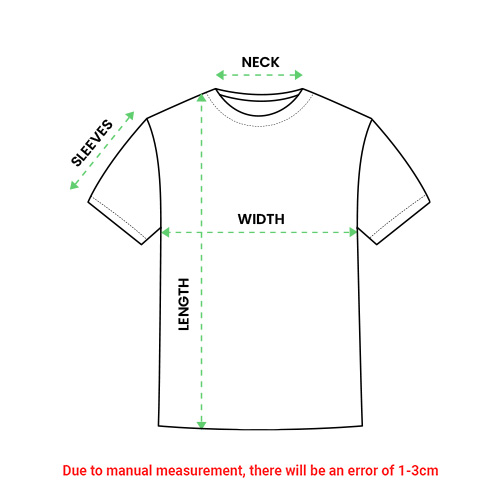 US SIZE

LENGTH

WIDTH

SLEEVE

Unit

Inch

Cm

Inch

Cm

Inch

Cm

S

29.7

75.4

17.7

45.0

17.3

43.9

M

30.9

78.5

19.7

50.0

18.1

46.0

L

31.5

80.0

21.7

55.1

19.1

48.5

XL

32.3

82.0

24.4

62.0

20.5

52.1

2XL

34.3

87.1

25.2

64.0

21.9

55.6

3XL

35.2

89.4

28.7

72.9

22.8

58.0

4XL

35.4

89.9

30.3

77.0

24

61.0

5XL

36.6

93.0

31.1

79.0

25.2

64.0